OpenPro Mobile Warehouse Management Module Overview
The OpenPro Mobile Warehouse Management feature can use a wireless barcoding system to keep your inventory accurate up to the minute.
OpenPro's powerful Mobile software runs on all devices; it is backed with an SQL database and its Open Architecture integrates with most all portable barcoding units. Mobile application is cross platform and for phones and tablets use the camera of the phone for scanning bar codes.
Mobile Warehouse and Inventory Control Features:
Direct interface with General Ledger
Maintain and monitor inventory availability
Active/Inactive status of Items
Grouping of items by category
Date and time stamp notes on items and transactions
Drill down to the original document
Send documents by fax, email, printer
Audit trial reporting
E-commerce credit card processing
Timely information improves accountability and cash flow
Detailed and summary aged listing
Supports standard, average, LIFO, FIFO and actual costing
Unlimited Multi-Dimensional measure conversion
Non-inventory and service items supported
Product pictures attached to the items and technical drawings like Bill of Materials, routings
Fully integrated with Bill of Materials, Purchasing, Order Entry, Production and General Ledger
Multi-warehouse tracking
Bin level control
Flexible pricing
Serialized, lot control and expire date controlled items
Physical Inventory processing
ABC analysis and flexible cycle counting management
Available to promise
Capability for RF inventory scanning module
Min/Max qty for stock location
Automatic Reorder logic
Stock can be transferred between locations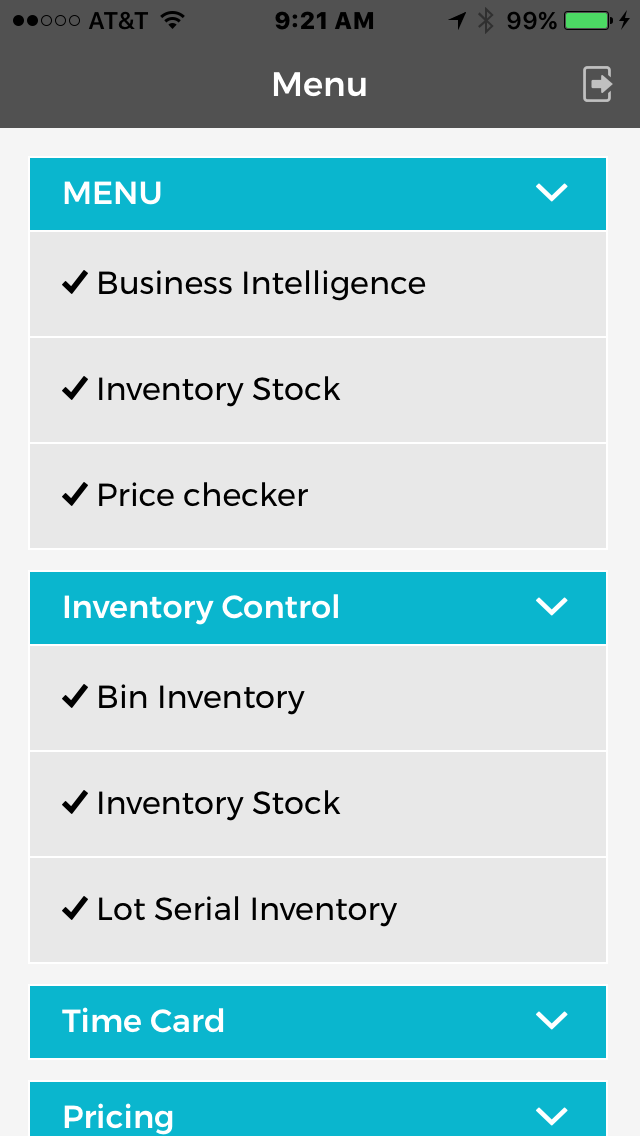 Complete RF barcoding and tracking is available throughout the inventory cycle process.