OpenPro Manufacturing Master Production Scheduling
OpenPro MPS is a useful part of long range planning for manufacturing scheduling. This helps plan for peaks in the manufacturing process so you can smooth the processes.
– Load sales forecasts for your products; OpenPro MPS will then smooth out the manufacturing MRP schedule.
– Online available to promise for current and future inventory information on items.
– Designed for long range planning and use of imported products that includes freight, timing and scheduling.
– Forecast gets consumed by actual demand.
– Load up to 3 year planning that drills down to MRP processing.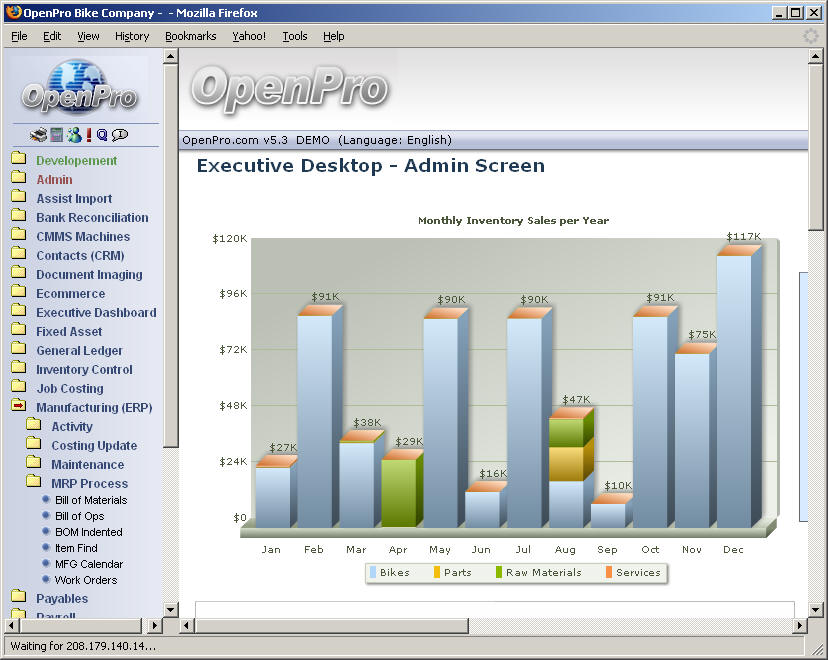 Multi-site Planning
OpenPro Multi-site Planning manages materials and capacity planning over single or multiple sites, using planning networks, master schedules and supply/demand data. It generates action lists and messages with direct links to supply/demand details. Material and capacity data can be displayed graphically at various levels of aggregation. Master schedules can be produced in tabular or graphical formats, with multi-level scheduling that allows finished products with similar requirements to be arranged in product families. The Standard Sales & Operations Planning format is also supported.